Welcome to Seligman USD
Welcome to the official website of the Seligman Antelopes! Nestled in the Chino Valley of northwest Arizona, Seligman Unified School District proudly serves the families of Seligman and its surrounding ranch community. We offer an excellent student-to-teacher ratio and a variety of special programs and services to meet the needs of our kindergarten through 12th grade students.
We invite you to browse through our new website to learn more about what our schools can offer your family. You can read up on the latest district news, find employment information, athletics calendars, and much more. Throughout the year, we host several school-wide and alumni events. Keep a lookout on our Events page, and come celebrate with us! If you have any questions, you are more than welcome to stop by or give us a call.
Reopening of Seligman Schools
To our Parents/Guardians of our Seligman School students,
We at Seligman USD#40 have been busy this summer preparing for the new school year. I appreciate the support that you gave us last year as we did our best to offer in-person learning and distance learning to students during the pandemic.
Unless circumstances change, I want you to be aware that Seligman Schools will only provide in-person learning this school year. The school board approved the change to in-person only learning at the May 11, 2021, regular school board meeting. It became clear to my teachers and I that few students progressed very well under the distance learning format.
Please see the entire update below that details information about Seligmans school's safety protocols for the upcoming school year.
Students of the Month
Our student community is made up of exemplary, dedicated individuals. We are proud of the accomplishments and leadership demonstrated by our students; they model all that is great about being a Seligman Antelope! Join us as we congratulate our students of the month!
K–5 Students
May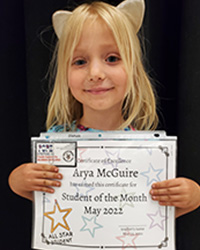 Arya McGuire
Kindergarten
May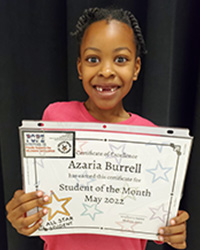 Azaria Burrell
1st Grade
May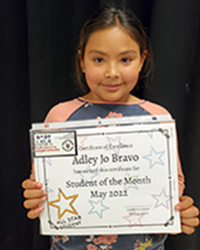 Adley Jo Bravo
2nd Grade
May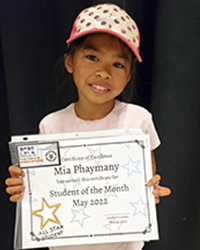 Mia Phaymany
3rd Grade
May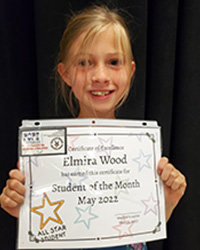 Elmira Wood
4th Grade
May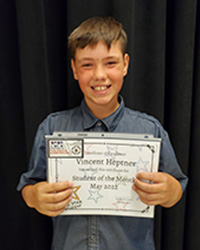 Vincent Heptner
5th Grade
April
Mykal Grimes
Kindergarten
April
Nikyia Perkins
1st Grade
April
Turner Jackson
2nd Grade
April
Mira Poblette-Bonatti
3rd Grade
April
Jayde Heptner
4th Grade
April
Clark Walema
5th Grade
Middle School Students
April
Lucas Leist and Ayidyn Bartlett
March
Phoenix Burley
High School Students
April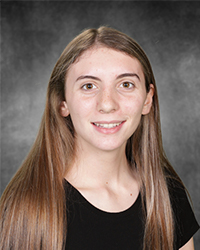 Cheyenne Messersmith
March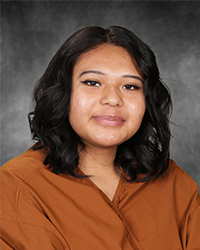 Angelia Reyes
February
Dondre Benson
January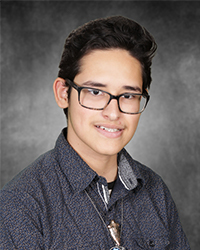 John Johnson