For more information about our curriculum, please visit these websites:
If you need to speak with a teacher, please call the front office to make a conference appointment before or after school, or contact them by email. Please visit our Staff page to view a listing of our teachers.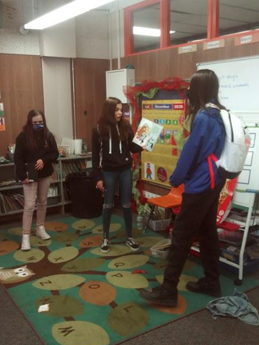 Welcome to Seligman Elementary. We are very pleased to partner with you in this journey toward academic excellence and responsible independence. On this page, you'll find specific information about our elementary policies, curriculum, and teachers.
We invite you to get to know our school and consider volunteering in our classrooms. If you have any questions or concerns, please don't hesitate to contact us.
Our elementary program for kindergarten through 5th grade students focuses on laying a strong foundation in reading and mathematics that will carry our students throughout the upper grades. We encourage our students to think creatively, develop personal responsibility, and learn to communicate effectively.
At Seligman Elementary School, your child will have opportunity to participate in:
Regular core curriculum classes

All-day kindergarten

DIBELS literacy

Technology

Physical education

Art
Extra-Curricular Activities
Our extra-curricular activities are available for all students for a participation fee of $10 and/or community service hours. This fee covers extra materials, staffing, and insurance. We offer:
Athletics (5th grade)

Art

STEM
We encourage our parents and interested community members to help us create a supportive school environment by volunteering at school. For the safety of our students, all volunteers must provide a fingerprint clearance card and check in and out through the main office each day they volunteer. We need volunteers to:
Help prepare supplies

Make copies

Read with students

Volunteer in the library

Much more
For more information, please contact us during regular office hours.