Accountability Links
We are in partnership with you. Please make use of the following links to help us remain accountable and keep communication lines open.
Average salary of all teachers employed in FY23 $57,232

Average salary of all teachers employed in FY22: $53,708

Increase in average teacher salary from prior year $3,524

Percentage Increase: 7%
All students in excess of one mile from Seligman schools qualify to participate in our bus program. For your convenience, we have provided our bus routes here.
Please use the following information in requesting the use of district facilities.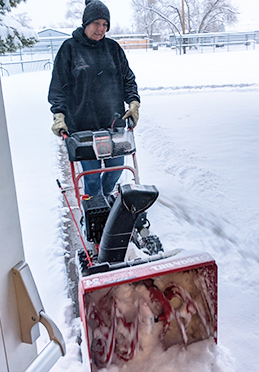 A lot happens behind the scenes at Seligman to ensure our students get the best possible education. Below you'll get a glimpse of all that our Operations Department handles.
Our Business Services Department manages accounts payable and receivable, budget allocation, purchasing, fiscal reporting, and all other financial affairs at our schools. In keeping with our district values, we perform each of these tasks with integrity and responsibility. We are happy to answer any questions you may have regarding our district budget or the allocation of funds; please don't hesitate to contact us.
For your convenience, you can view information on our current projects below.
Requests for Bids
We recognize that technology can be a powerful learning tool and a great way for students, parents, and teachers to stay connected. At Seligman, we do our best to ensure that the lines of communication regarding teachers and student accountability measures remain accessible to parents.
Jim Flynn, IT Director jflynn@seligman.k12.az.us
Ken Johnson, IT Aide kjohnson@seligman.k12.az.us
Our Transportation Department is responsible for the safe and efficient transport of students and district employees. Each of our bus drivers holds a Commercial Driver's License and is trained to follow all state regulations regarding school bus operations, well-organized transportation, and traffic laws. You can rest assured that your child's safety is our priority. Please note our bus routes are available on this page.
Steve Knott, Building and Transportation Director
sknott@seligman.k12.az.us
District-owned facilities are available for public use pursuant to A.R.S. 15-1105; however, Seligman USD is not responsible for damages or liability issues that arise because of its use outside of school hours and functions. Therefore, we have enacted the following policies to protect our school and our constituents. If you would like to rent school facilities for use, please note the following:
School functions take precedence for time and space.

All users must supply their own liability insurance.

Rental and cleaning fees may apply.

School equipment may not be used (with the exception of tables and chairs) without prior, written consent.

Users must follow district policy with regard to appropriate attire, tobacco/drug/alcohol use, parking, fire codes, adult-child supervision, and emergency procedures.
All requests for facility use must be made and approved in writing. Users must provide rental fees and proofs of insurance before activities may begin. Please find the appropriate forms on this page.